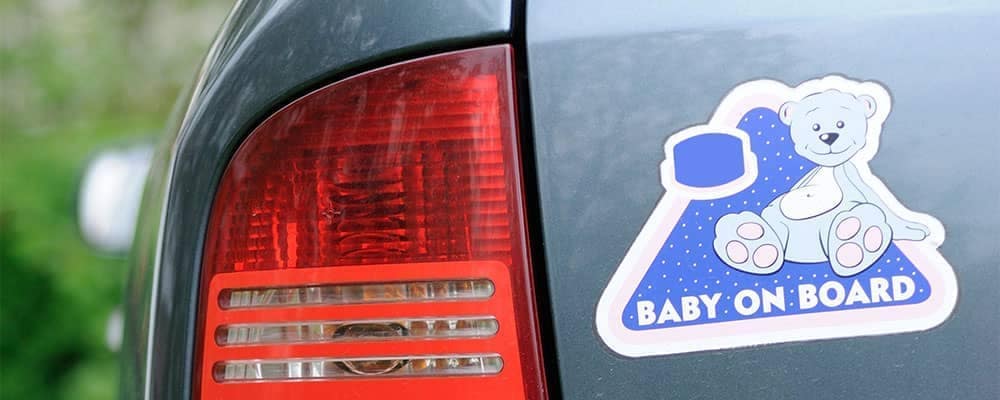 An unwanted sticker on your car window can leave you unsatisfied with the appearance even after a thorough car wash. As such, we've put together a quick and easy step-by-step guide detailing exactly how Streamwood area drivers can remove stickers from windshields or windows.
How to Remove Bugs from your Car Schedule Service
How to Remove Stickers Off a Car Windshield
You can use rubbing alcohol, Goo Gone, basic window cleaner, WD-40, and even ice to get rid of stickers. Simply:
Spray your chosen solution on the windshield. Allow it to sit for a few minutes, or hold it there yourself if using ice.
Use a thin, sharp razor blade to get under the sticker and remove any residue
If any residue is left, use WD-40 or Goo Gone to loosen it, then go at the rest with your razor or X-Acto knife.
How to Remove Sticker from Car Body
Sometimes the sticker will be on the car's body, usually the bumper. If so, you'll need to:
Remove dirt from the sticker and surrounding area.
Use a hairdryer to apply heat to the sticker for a few seconds. Start in the middle, then work towards the edges.
Use a credit card to get under the sticker and remove residue.
Repeat until the sticker has been completely removed.
Get More Hyundai Maintenance Tips at Elgin Hyundai
Whether you're in Bartlett wondering about spring maintenance, the benefits of waxing your car, how to repair dents and scratches, or want to find out how to become a better driver, our Elgin-based team can help. Contact us directly to find out more, and take a look at our guide to how often you should get an oil change.