Trust Elgin Hyundai for Quality Hyundai Service in Elgin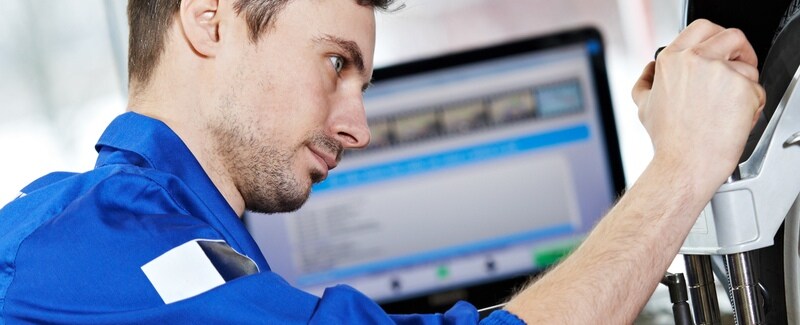 If your Hyundai needs a little extra care, head over to Elgin Hyundai in Elgin. Our dealership can bring your car back to life, whether you need a simple oil change or a heavy-duty engine repair. We provide a wide range of services in Chicagoland to make your Hyundai run like new. We also offer genuine auto parts that fit perfectly every time.
If you're ready to pay us a visit, our dealership is located only five minutes from downtown Elgin. Head south on Douglas Avenue toward Division Street. Turn left onto E. Chicago Street. 1200 E. Chicago Street is on the left.
Maintenance Services
At Elgin Hyundai, our talented service technicians can handle any auto issue. Do you need a major overhaul? We've got you covered. Do you just want a standard oil change? Drop on by. Simply give us a call at (847) 888-8222 to easily schedule an appointment in minutes. If you'd prefer to book online, you can fill out our secure online form to request an appointment any time of day. Visit us for services like:
Transmission replacement
Oil and filter changes
Battery check
Parts Department
Elgin Hyundai only provides the best parts for your vehicle, so you can feel confident buying anything from tires to engine replacements. We have a fully stocked inventory of genuine Hyundai parts that are guaranteed to fit and work spectacularly. Browse through our extensive inventory or call our parts department directly at (847) 888-8222. If we don't have exactly what you need, just let us know or fill out our online parts request form. We'll get it to you promptly.
Why Schedule Routine Maintenance?
When your Hyundai is working perfectly, you may feel tempted to ignore your manufacturer's schedule for routine maintenance. However, proper maintenance is essential for the longevity of your car. Enjoy benefits like:
Improved reliability
Better fuel economy
Less pollution
Great resale value
Visit Elgin Hyundai Today
If you are in the Elgin area and need Hyundai service, then Elgin Hyundai is the dealership for you. We are located right here in Elgin, so terrific service is right around your neighborhood. Contact us online if you need any additional information.