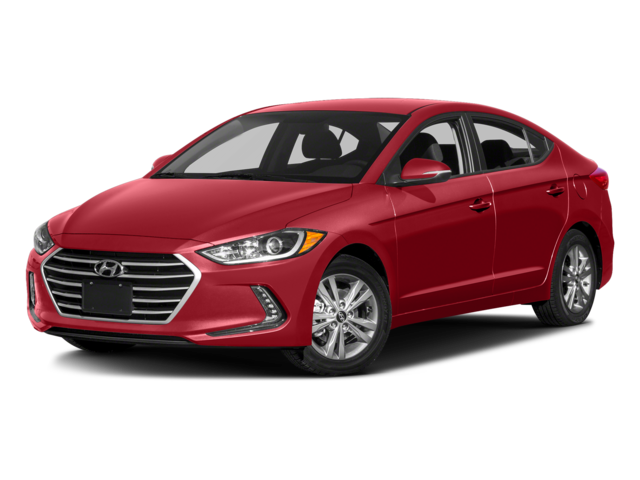 2018 Hyundai Elantra
2018 Ford Focus
Looking for a small, agile car that's easy to maneuver in a tight squeeze? The Hyundai Elantra vs. Ford Focus reveals two tempting options, but the Elantra is the clear winner, especially when you compare engine power, Hyundai Elantra gas mileage, and interior space. See how the Ford Focus vs. Hyundai Elantra matchup looks, and learn all about the Hyundai Elantra specs at Elgin Hyundai, conveniently located near Streamwood and Schaumburg.
Engine Power
The Elantra offers larger, more powerful engines than the Focus, and that results in a dynamic, responsive ride. Want power behind the wheel of your compact sedan? Upgrade to the 2018 Hyundai Elantra Sport, for example, and you'll receive a compact with 201 hp from a 1.6L I-4 engine. Even the top-of-the-line Ford Focus Titanium can't catch up: its 2.0L I-4 engine only gets 160 hp. Maybe you'd prefer efficiency instead of power. The 128-hp Hyundai Elantra ECO sedan receives 32 mpg city, which is more than the Ford Focus SE, which only receives an EPA-estimated 30 mpg city.
Whether you choose efficiency or power, you'll love driving around Chicagoland in a red Hyundai Elantra! Plus, recent news has revealed Ford Focus transmission issues. In fact, problems with Ford's PowerShift transmission problems has even led to a class-action lawsuit, which you can read about in this thorough Car and Driver article. In short, the type of dry dual clutch automatic transmission inside recent Fords have a "history of needing frequent repairs has been well documented." By comparison, the seven-speed dual clutch in some Elantra models has aged well and is loved by drivers, though you also have the choice of a manual transmission and a more traditional six-speed automatic transmission in the 2018 Hyundai Elantra.
Passenger and Cargo Space
The Elantra is rated as a mid-size car instead of a compact, like the Focus. This distinction means it has a lot more room. The Elantra's passenger volume is 95.8 cubic feet, while the Focus has just 90.7 cubic feet. The Elantra's trunk is also much bigger - 14.4 vs. 13.2 cubic feet, and the rear seats are split for folding, so you can easily load whatever you need to. The Focus doesn't have a split folding rear seat.
The Elantra vs. The Competition
Learn more about the 2018 Elantra by comparing it to the Hyundai Elantra to the Chevy Cruze. And if you want the latest features in your future compact sedan, peruse our selection of all-new 2020 Hyundai Elantra models, which are more efficient than ever! You won't find these features or this efficiency from the Focus, which was discontinued in 2018.