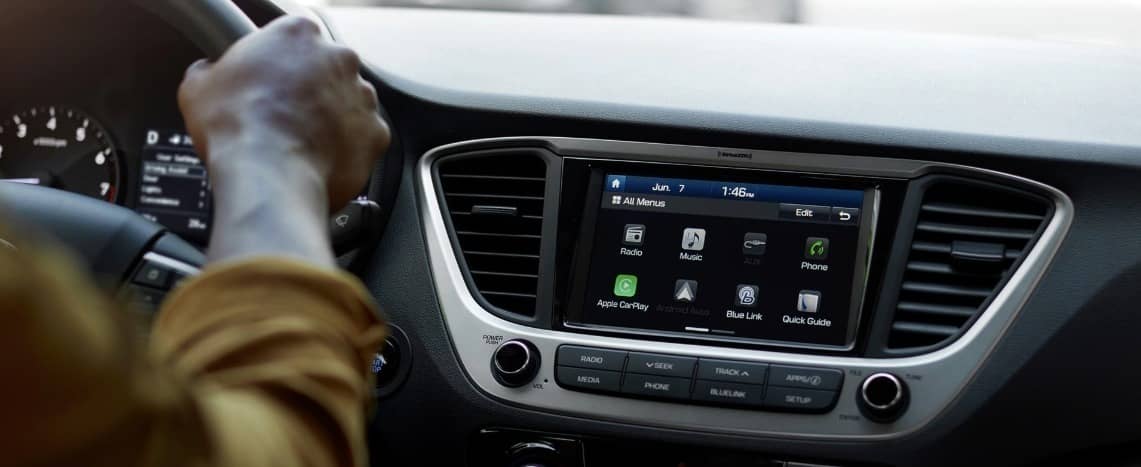 Driving through Streamwood and Schaumburg is much more enjoyable when utilizing the Bluetooth® feature included in many Hyundai vehicles. Bluetooth® capability allows drivers to have hands-free access to their phone for making and receiving calls, skipping through songs on a music app, and even sending text messages -- all while keeping their hands on the wheel and eyes on the road ahead. Bluetooth® technology comes standard is many new and recent Hyundai models and is just one of the many convenient tech features car buyers can get when they choose their next car at Elgin Hyundai.
Continue below to find out how to connect to Hyundai Bluetooth® by following a simple process of just a few steps. The following steps can be taken to connect Bluetooth® to your Hyundai Sonata, Accent, or any other Bluetooth®-capable model.
Steps for Connecting to Hyundai Bluetooth®
Turn your vehicle on and keep it in PARK -- this setup can only be done in PARK.
Choose the "Bluetooth®" option on your vehicle's touchscreen display, then choose "Bluetooth® Connection."
Hit the button that reads "Add New," and then make sure the Bluetooth® function is turned on on your phone.
Go to your Bluetooth® settings and choose the device you want to connect to, which should be the name of your vehicle, whether its an Accent, Santa Fe, Sonata, etc.
You may be required to enter a password into your phone, which should be prompted on your vehicle's touchscreen display.
Finally, you should get a prompt on the vehicle's display confirming the connection between your Hyundai's Bluetooth® system and your phone.
Features like contact lists should be automatically uploaded to the vehicle, but you may have to approve the download depending on your phone's settings. This extra functionality may take a few minutes to download.