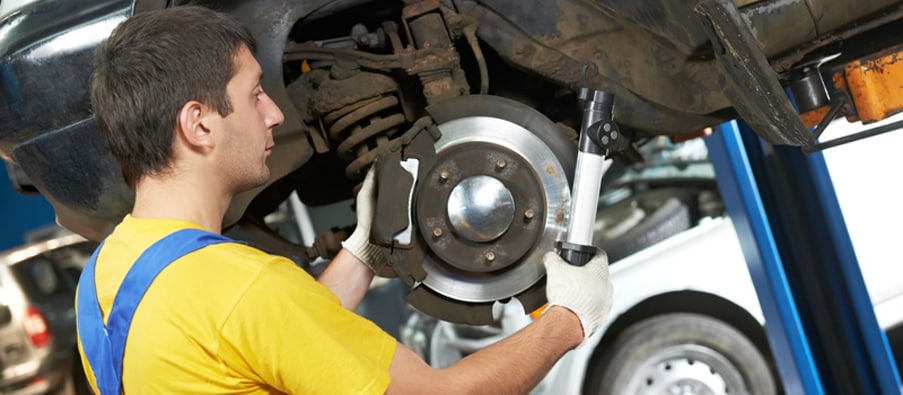 Visit the Professionals at Elgin Hyundai for Exceptional Hyundai Service Close to Naperville
When it comes to Hyundai service, Elgin Hyundai is the dealership to choose. Our Hyundai service center is near Naperville-accessible from IL-59 North. We have a full-service menu to cover all of your service needs, from maintenance to intricate damage. Take these easy directions to us:   
Take Aurora Avenue toward South River Road.

   

Make a right onto South River Road.

   

Turn right onto Raymond Drive.

   

Turn left onto Ferry Road.

   

Turn right onto IL-59 North.

   

Turn left onto IL-19 West/West Irving Park Road.

   

Look for us on your right at 1200 East Chicago Street.
Full Menu of Maintenance and Repair Services
When was the last time your vehicle received a check-up? While we repair and maintain your vehicle with tire rotations, oil changes, filter changes, flushes, alignments, and much more, we also perform check-ups. Bring your vehicle to our experienced technicians, and we will make sure your automobile is in great condition. Does your vehicle have damage, or is it unreliable? We work on engines and transmissions properly. To make an appointment, use our online appointment form
Genuine Parts for Do-it-Yourself Mechanics
When you need to perform work yourself, rely on our parts department to have genuine Hyundai parts. Our experts are happy to provide parts of high quality, so you can work on your Hyundai with confidence. Even if we don't have a part in stock, we will order it for you. Stop in today, or request parts from us online.
Why Maintain Your Vehicle?
Vehicle maintenance is not optional when it comes to oil changes. Your car needs oil so the engine runs smoothly. When you keep up with regular oil changes and common services like alignments, rotations, flushes, battery checks, and filter changes, you keep up the health of your vehicle. Well-kept cars are known for:   
Significantly less problems than a poorly maintained car - If a mechanic keeps up with your vehicle, then problems are easy to detect and fix.

   

Excellent fuel economy - Fresh oil allows your car to save at the pump.

   

Seller-to-buyer confidence - When you are ready to sell your vehicle, the next owner will know to trust your vehicle. Keep receipts to show the care you placed into your car.
Elgin Hyundai is Here for Service
Treat your Hyundai to the proper service at Elgin Hyundai near Naperville. Your questions are welcome through our online system, or you can call us at 888-730-8961. Make us your choice for Hyundai service near Naperville.