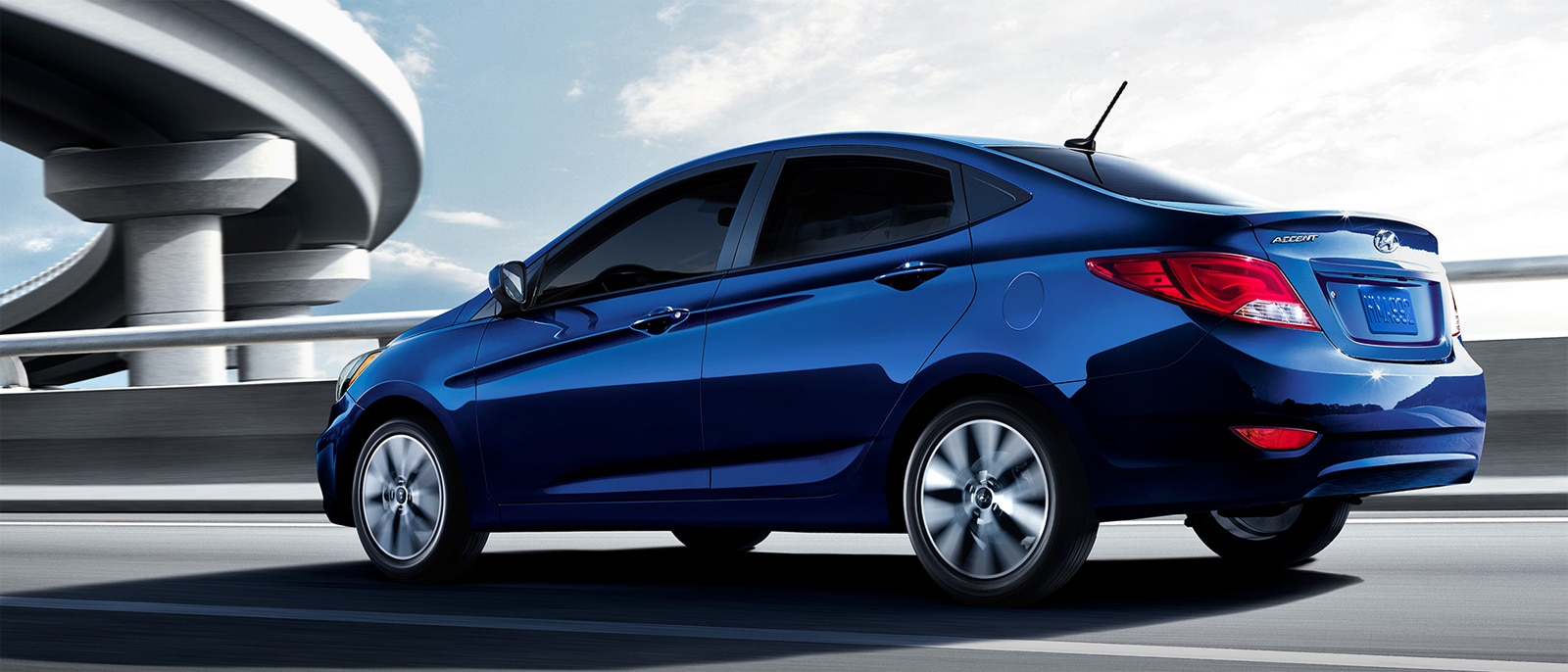 As gas prices are a concern for many drivers, we understand the demand for finding the perfect fuel-efficient car. The 2019 Hyundai Accent is a model we recommend to many customers who come to see us at Elgin Hyundai. With great performance and soaring fuel economy numbers, the Hyundai Accent gas mileage is just what you're looking for in a car like this. Learn more about the 2019 Hyundai Accent mpg ratings with the experts at Elgin Hyundai!
Engine Specs
Before we look at fuel economy, let's take a look at the engine. A 1.6L 4-cylinder engine comes standard on the Accent. You can expect 130 hp and 119 lb-ft of torque when behind the wheel of this vehicle. Models come standard with a 6-speed manual transmission, and you also have the option to choose a 6-speed automatic transmission with SHIFTRONIC and Active ECO system. Front-wheel drive is offered as a standard feature.
Gas Mileage Estimates
The Hyundai Accent mpg ratings come in at an EPA-estimated 28 mpg in the city and 37 mpg on the highway. It also has a combined fuel economy of 31 mpg with a manual transmission. What if you prefer an automatic model? The automatic transmission model has an EPA-estimated 28 mpg in the city and 38 mpg on the highway. The Hyundai Accent fuel gas mileage with the automatic transmission has a combined rating of 32 mpg.
Aerodynamics
This Hyundai Accent gas mileage is improved by its fluid and aerodynamic build. In fact, the Accent is so aerodynamic that it has a low coefficient drag of only 0.28. The body is made with lightweight materials, which were sculpted to enhance wind flow. Loyal Hyundai fans will notice the striking improvements in its design. Improvements include shielded tires and a revised undercover on the engine. All of this comes together to give the new Hyundai Accent mpg ratings an additional boost!
ECO Mode
When you select a model with an automatic transmission, you can select the option for Active ECO System. Active ECO System lets you control you drive by adjusting the engine and transmission performance. Tests by Hyundai have shown an increase by 7 percent in fuel economy figures when utilizing this great feature.
Learn More About the Hyundai Accent Fuel Economy
Elgin Hyundai would love to tell you more the 2019 Hyundai Accent fuel economy. Contact us online to book your test drive, and feel free to ask us any questions about the Hyundai Accent mpg ratings! Start saving on fueling costs during your daily commute today thanks to the great Hyundai Accent gas mileage ratings.