For Trustworthy Auto Financing Near Chicago, Choose Elgin Hyundai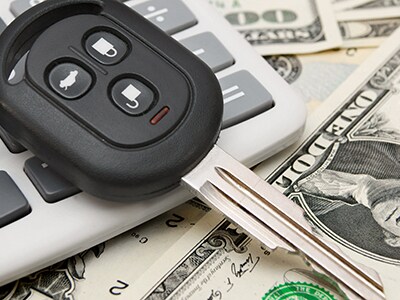 Making good financial choices starts with a solid financial partner.
Elgin Hyundai
is well experienced in providing financial expertise to help you make the best choice for financing your auto purchase. Not only do we offer some of the area's most affordable rates, we will work tirelessly to find the best financial solution for you. We're here to help you through every step of the car financing process. Take the quick, 40-mile trek from mid-city Chicago to save time and money:
Merge onto I-90 W/I-94 W/Kennedy Expy W.
Keep left to take I-90 W/Kennedy Expy W via exit 43B toward O'Hare-Rockford.
Keep left to take I-90 W/Jane Addams Memorial Tollway W toward Rockford/I-294 N/Milwaukee. Take the IL-59 exit. 
Turn l

eft on IL-59/N. Sutton Rd.

Turn right onto Schaumburg Rd. 

Turn right onto E. Chicago St. We are located on the right at 1200 E. Chicago St. 


Take the Hassle Out of the Auto Financing Equation
The convenience of borrowing at Elgin Hyundai starts before you even walk in the door. You'll love the helpful website, which includes comprehensive information and a fully online finance application. There's even a calculator to help you accurately estimate your monthly payments on your car of choice. It doesn't get easier than that!


Rebuild with the Challenged Credit Program
When economic hardship has taken a toll on your credit, Elgin Hyundai is here for you. The Challenged Credit Program can help you get into a dependable automobile so that you can rebuild your credit and your life. If you have had trouble borrowing in the past, Elgin Hyundai will work with you to find a payment solution that fits your needs. To take advantage of this program, contact us and we will walk you through the process.


Buy or Lease? We'll Help You Make the Right Choice
Not sure if buying or leasing is right for you? Our financial experts are well versed in helping our clients make the best choice.
Leasing is a great way to help you get more car for your money. A lease payment is based on a percentage of the new car's full value, which allows your monthly payments to be lower. Leasing also offers down payment flexibility, so it might be a good choice if your down payment is minimal.
Buying allows you to keep your car as long as you'd like, as you will own it as soon as your loan is paid off. You are also not limited to a certain mileage, as you are with a lease. When selling your car, you can keep whatever you earn on it, since you own it.


Let's Talk About Financing Options!
We are ready to help you get a smart auto financing deal near Chicago to match your new ride. Contact Elgin Hyundai, or make the quick 50-minute trip from Chicago today to start the conversation.