When you get behind the wheel of the 2018 Hyundai Sonata, you can drive with total peace of mind. Why? Hyundai designed this sedan with innovative engineering from its stylish exterior to its well-appointed cabin. Among these outstanding features, the Hyundai Sonata safety just may be the most important. Hyundai utilized a blend of active and passive safety mechanisms to ensure that you and your passengers are protected at all times. Are you ready to experience the new Sonata in person? Take a test drive at Elgin Hyundai!
Standard Amenities
Blind Spot Detection - This high-tech feature acts as an extra set of eyes in your blind spot, so you can avoid potential collisions.
Rearview Camera - Get a crystal-clear view of your surroundings as you switch into reverse, thanks to help from the integrated rearview camera.
Tire Pressure Monitoring System - This system monitors the pressure of every tire on your Sonata, sending a quick alert if your pressure is low.
Remote Keyless Entry with Alarm - Lock and unlock your cabin with just the press of a button, or flip on the audible alarm in case of an emergency.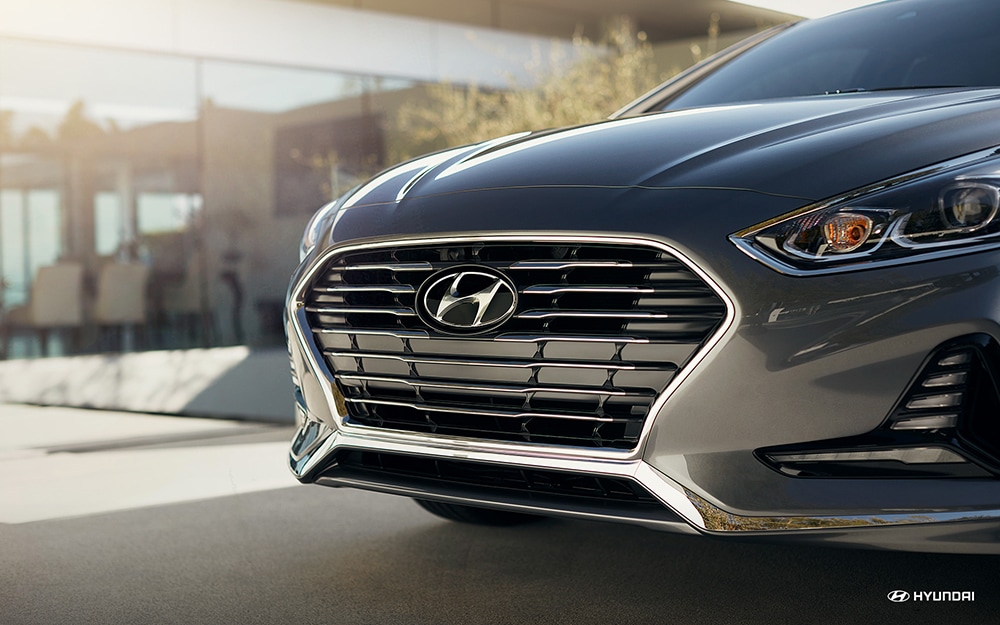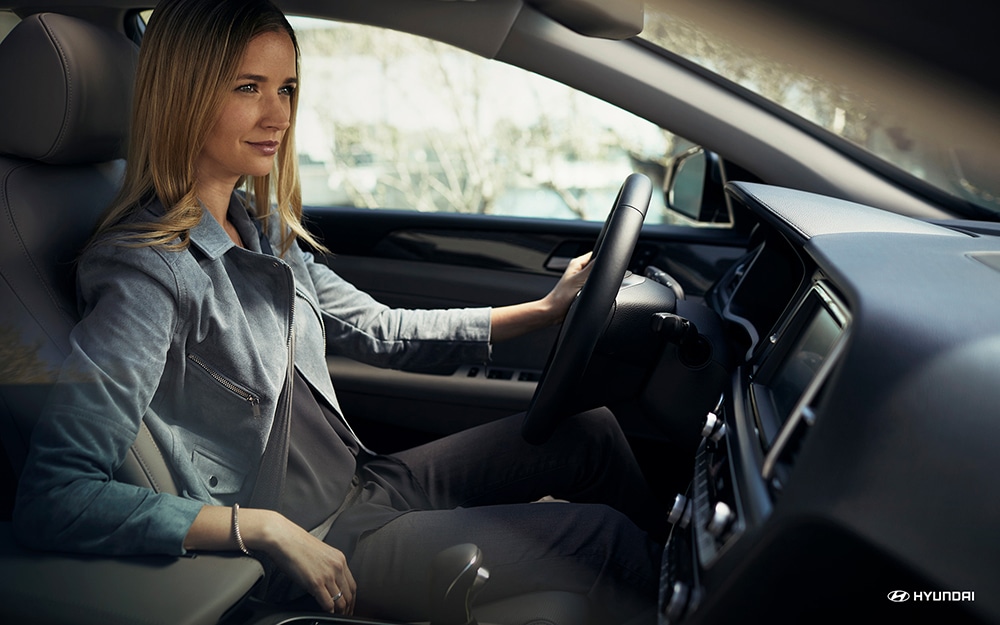 Optional Features
Hyundai worked hard to ensure that every 2018 Sonata provides exceptional protection to drivers and passengers alike. Of course, you'll find a wealth of standard safety features. From the Blind Spot Detection system to the Tire Pressure Monitoring System, every sedan offers premium protection with high-tech execution. Plus, the Sonata is family-friendly. Use the LATCH system for child safety seats and use the rear safety locks to prevent tampering during your family road trip. But, the Hyundai Sonata safety also goes above and beyond expectations to offer a host of cutting-edge optional features as well. For example, you can opt for the available Lane Departure Warning and Lane Keep Assist for safer driving. These features utilize built-in sensors to keep your vehicle perfectly between the road lines, steering you to safety if you begin to drift. What if you struggle to park in crowded lots? The available rear parking sensors allow you to maneuver with total precision, so you can drive with confidence. Hyundai also offers options like Automatic Emergency Braking with Pedestrian Detection, which stop the car instantly in the presence of pedestrians. These systems help you drive with greater peace of mind, no matter the location.
More About the Hyundai Sonata
The Hyundai Sonata safety may be one of the most important components of this stellar sedan, but there are plenty of other fantastic features to explore at Elgin Hyundai! Why not take it for a spin today? Our experts can showcase all of the amazing features on your test drive at the dealership! Contact us to set up your appointment and learn more about our Sonata lease deals! Feel free to apply for financing online as well!