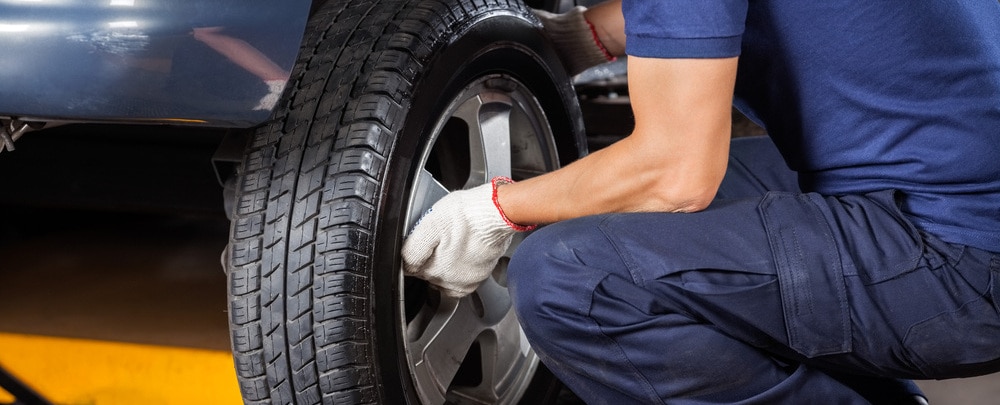 ​
Contact Us
In the hustle and bustle of life, sometimes simple tasks slip away from us. However, tire care is well worth penciling in your schedule. Just a little time and effort can have a huge impact on the condition, longevity, and safety of your vehicle. In this guide, we'll teach you the basics of tire maintenance and tell you when to change tires, so you can enjoy your travels with total peace of mind!
Tire Maintenance Tips
Tire maintenance doesn't take long, but it can produce some surprising benefits. A well-maintained set of tires lasts much longer than a neglected pair. Not only will you enjoy better handling and traction, but you can even see better fuel economy figures! Best of all, many tasks are easy to complete in your own garage. Keep an eye on the following:
Air pressure: Proper air pressure is essential for safe driving, so check yours with a tire gauge every month. Many cars even include built-in tire pressure monitors to give you a heads-up when the pressure dips too low.
Inspection: Walk around your car and examine the tire tread depth, the wear pattern, and anything else that stands out every month. It's important to know how your tires normally appear, so you can spot anything that is unusual.
Spare Tire: Don't forget about your spare! Check to make sure that your spare tire is present, free from damage, and properly inflated. Otherwise, pick up a new one at the tire center.
When to Change Tires
If something seems off, then it's time to
schedule an appointment
to get an expert opinion. Here are just a few of the services that you might need:
Tire Rotation: A good tire rotation distributes wear across all four tires evenly, so you get the most mileage out of your set. This should be done once or twice per year.
Tire Repair: If you roll across a nail on the road, then a simple tire repair might be all that you need. Visit the dealership for an expert assessment of the damage.
Tire Replacement: Whether dealing with damage or worn tread of less than 1/16th of an inch, it's time to change your tires for a brand new set!
Find Out More at Elgin Hyundai!
Want to know more about tire care? Learn the
importance of tire rotations
with Elgin Hyundai, serving the Streamwood and Schaumburg areas.