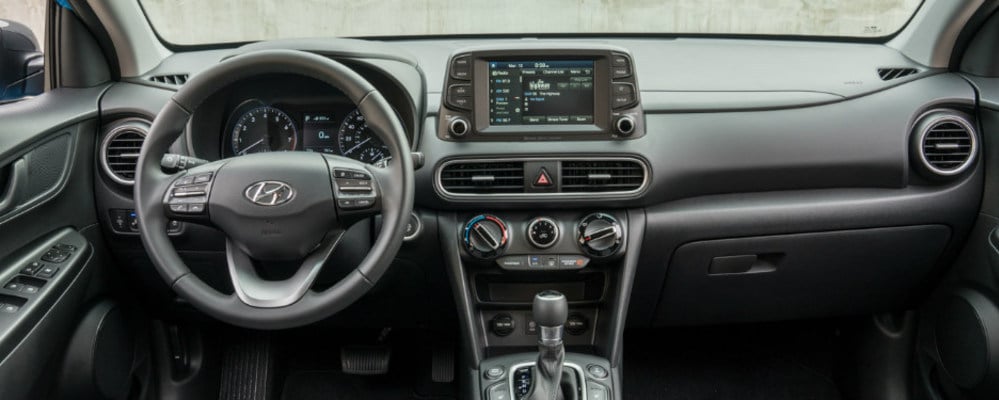 ?
Hyundai vehicles
, like the Kona, are equipped with the latest technology, including hands-free calling capability via Bluetooth. But just how does this innovative technology work? Check out this video on how to make a hands-free call using voice command so that you can stay connected and safe behind the wheel.
Video Transcription
"Using your phone in the car means you're not playing by the rules, and it's not very safe. But Hyundai's Bluetooth technology makes it easier than ever to make a call while keeping your hands on the wheel and your eyes on the road.
Strike! Not that kind of call. We're talking about a phone call. Touchdown!
First, make sure that your key is in the on position or you pressed the START button for vehicles equipped with keyless start, or the vehicle is running. Press the VOICE COMMAND button located on your steering wheel. 'Please say a command after the beep.' You'll see a list of voice command options displayed on the screen.
For now, we're going to focus on calling a friend from his phone's contact list. So all you have to do is say 'call' and your contact's name. 'I want you to call that Coach Rogers right now.'
Remember, speak clearly at a normal speaking pace and volume. 'Call Coach Rogers. Calling Coach Rogers.'
See what your Hyundai equipped with Bluetooth technology is capable of? Best of all, making a hands-free call helps to keep you safe!"
Learn More About Hyundai Technology
If you would like to know more about all of the innovative features found on the newest Hyundai models, the team at Elgin Hyundai would be glad to assist you.
Contact us
today, or stop by the dealership for a test drive to experience these amenities firsthand.