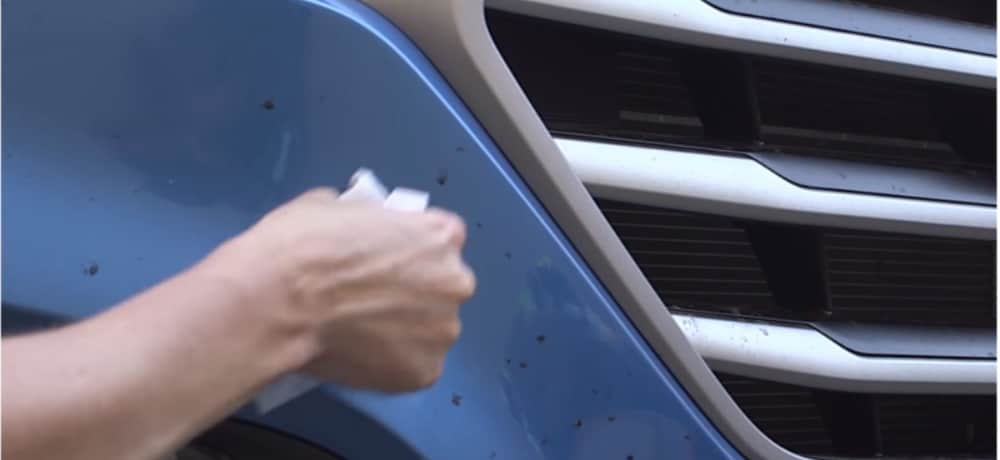 Bug remover spray
WD-40
Bug sponges
Dryer sheets
This video will show you just how simple it is to use a dryer sheet to clean your bumper and make it bug-free!
How to Debug your Bumper Video
Video Transcription
"Better Tips & Tricks: Debugging Your Bumper Spray water onto a single dryer sheet and begin wiping away bugs. Clean!"
The Next Steps
Once you have chosen the product you would like to use and you remove the bug residue, it is a good idea to give the exterior of your car a good cleaning. You can also apply wax to ensure that cleaning off any future bug residue will be much easier.
Visit Elgin Hyundai Today
If you would like to know more about how to
keep your vehicle in pristine condition
, the experts at Elgin Hyundai can help. We would be glad to answer any of your questions, so
give us a call
or stop by our
service center
today.