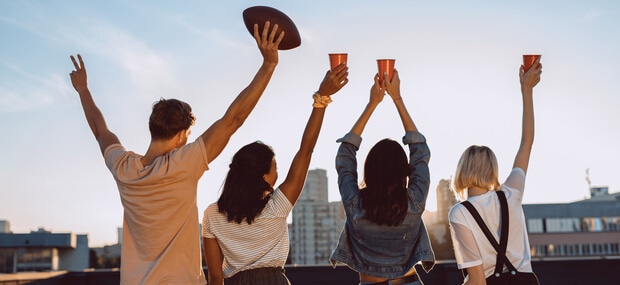 What is a Staycation, Anyway?
A staycation is just what it sounds like: you take your vacation while staying at home. Forget shelling out money on plane tickets, a hotel or condo, and rental car, and treat your own hometown like a tourist attraction. Museums, art galleries, shopping districts, theme parks, whatever your family likes to do - it's all available close to home.
Staycations are Simple
Get ready for your staycation the same way you would for a regular vacation: Plan your itinerary, make lists, get chores done, take care of your pets, and pack your gear, like backpacks and snacks. The point of it all is to give yourself a break from your daily routine, as if you're leaving town. That means setting an auto reply on your email and sending calls to voicemail so you can focus on your family. Stay in staycation mode by:
Not cooking meals. Plan restaurant meals or carry out, and you can even get creative by finding happy hour deals.
Going somewhere new. Whether it's a museum or park, explore somewhere local for the very first time.
Immersing yourself in local culture. Farmers markets and festivals happen throughout the warm months.
Having fun in the great outdoors. Hikes, beach time, and geocaching - GPS-based treasure hunting - are just a few ways to have fun with your family.
Socializing with friends. Games on the deck or cul-de-sac block parties are a great way to hang out and enjoy your time.
Illinois Day Trips
Of course, short road trips are always an option, and with a
few tricks of the trade
, they're easy to plan. If you want to get away from Streamwood or Schaumburg, how about giving one of these Illinois day trips a try?
Six Flags Great America
Magic Waters
Downtown Chicago
Lake Geneva, Wisconsin
Kettle Moraine State Forest, Wisconsin
Don't forget to have your car checked out at Elgin Hyundai's
service center
before you go!