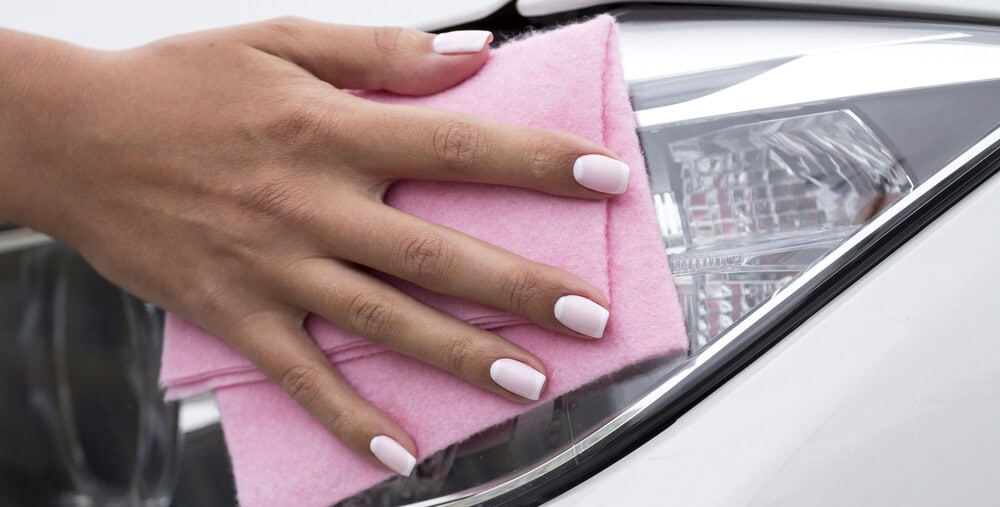 Contact Us Video On How To Clean Your Headlights
Are your headlights not as bright as they used to be? There is a simple fix for that! Learn how to clean headlights with help from Elgin Hyundai. Your headlights can look like new in no time!
Video Transcription
"Better Tips & Tricks: Dirty Headlights. Toothpaste can fix it! Wipe one tsp of whitening toothpaste onto headlight. Wait 5 mins. Wipe off with damp towel. Clean!"
More Tips for Headlight Restoration
In addition to cleaning your headlights with toothpaste, there are other quick and easy methods worth considering. Many drivers choose to use vinegar, baking soda, or a combination of both to get their headlights sparkling clean.
Choose either a toothbrush or a microfiber cloth to rub either items or a mixture of the two onto the headlight lens.
Rinse and repeat as often as necessary to clear away the dirt and grime that has built up over time.
Once the headlight is dry, a coat of waxing compound can be applied. Simply buff the waxing compound like you would buff the vehicle.
Although the abrasiveness of the baking soda is great for removing dirt, this method is not ideal for cleaning headlights that have been severely oxidized.
Choose Elgin Hyundai for Your Vehicle Maintenance Tips
For additional car maintenance tips, such as
how to wash your car properly
, turn to the
experts at Elgin Hyundai
. We would be glad to help you get your vehicle back to peak condition.
Contact us
today for more information.