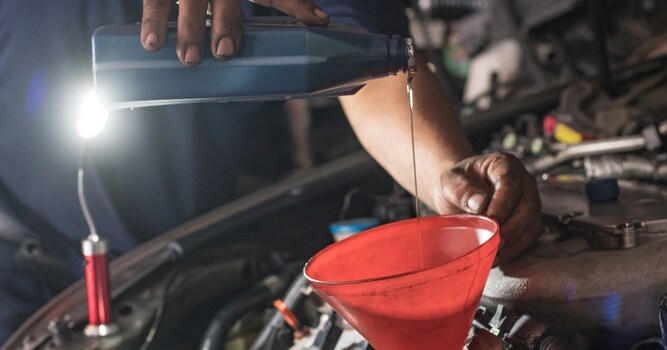 oil change
?" While cars used to require a "breaking in" period to prime the engine, modern engines no longer require this extra step. However, your oil change interval may depend on your vehicle type and your driving style.
What to Keep in Mind
As a general rule, many technicians recommend to schedule an oil change every 3,000 miles or 3 months. But, it's better to consult your owner's manual for a specific oil change interval. Here are a few things to keep in mind:
Checking your oil monthly can help you gauge your oil change interval more effectively, and some cars even have electronic oil monitors for extra help.
High-mileage drivers need to change their oil a little more often, while low-mileage drivers can get away with two appointments per year.
Will you choose synthetic vs. conventional oil? Synthetic oils are more durable, while conventional motor oil is generally cheaper.
Schedule Your Oil Change at Elgin Hyundai
Find out more about
oil change services
at Elgin Hyundai, near Streamwood and Bartlett, and schedule your service today!